Campaign 1
Equilibrio Pledge: Counting to 100!
We are counting down! We at Equilibrio Advisory LLP through our vertical POSHequili, have been dedicated to spreading awareness about the POSH Law, and empowering individuals and organisations to know their rights and build inclusive policies to support the safety and wellbeing of ALL employees at work.
As we bring a spotlight to 10 years of POSH, we at Equilibrio pledge to conduct 100 POSH awareness sessions in the last quarter of 2023!
In order to fulfill this commitment of creating awareness, we will also be undertaking pro bono sessions in marginalized and vulnerable spaces. Stay tuned and support us with our endeavour! If you would like to organize a session and be part of this initiative write in to
connect@equilibrioadvisory.org
.
Last Session Conducted On
25th November 2023
Campaign 2
POSH Act: Awareness at the ground level!
Here we are checking up with folx on how much information on POSH Law has really percolated, 10 years later!

This campaign is our effort to engage with people in different walks of life – and have an open, candid conversation about the level or awareness around POSH Act. Stay tuned!
Campaign 3
Collaboration: Equilibrio X MAVA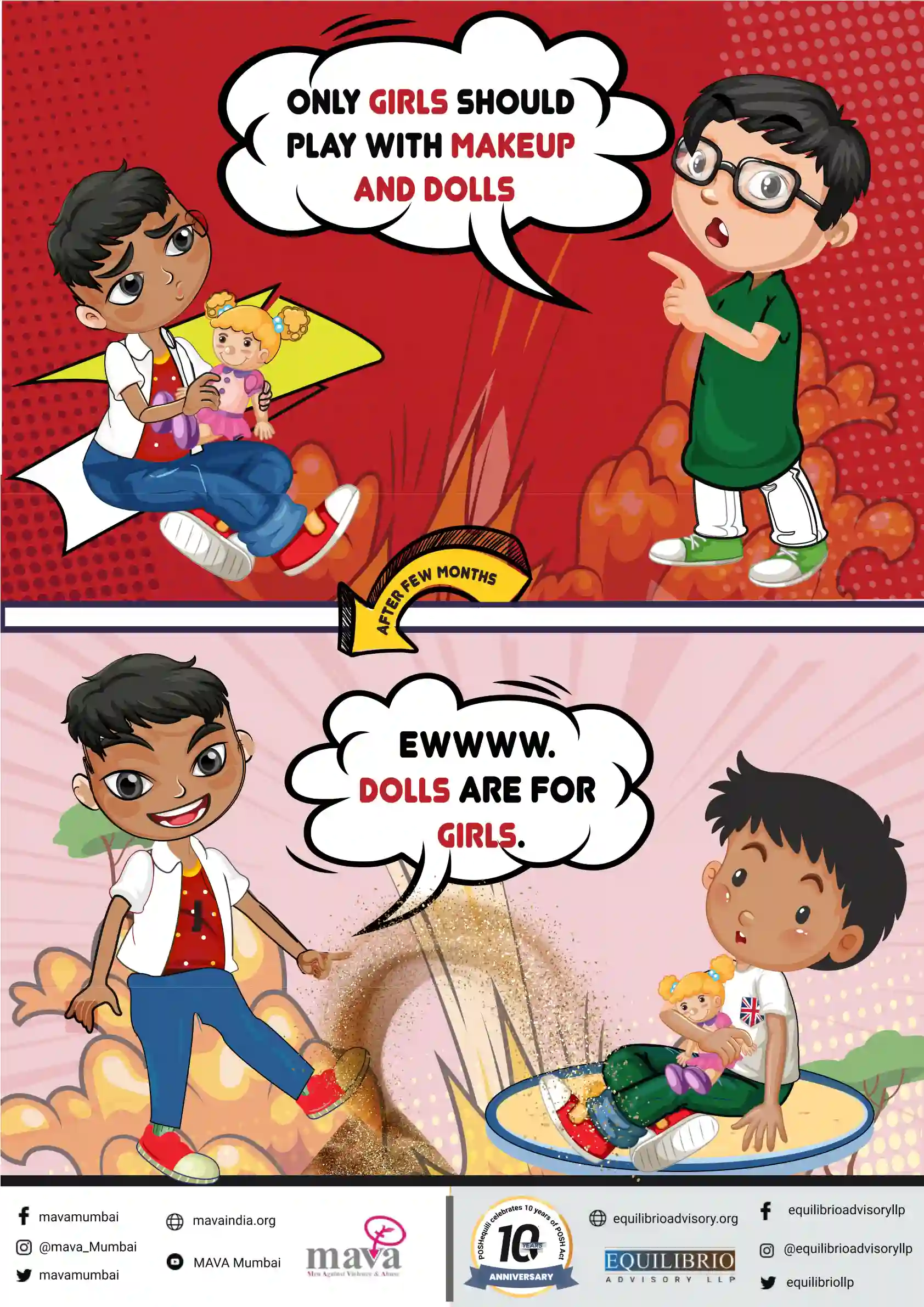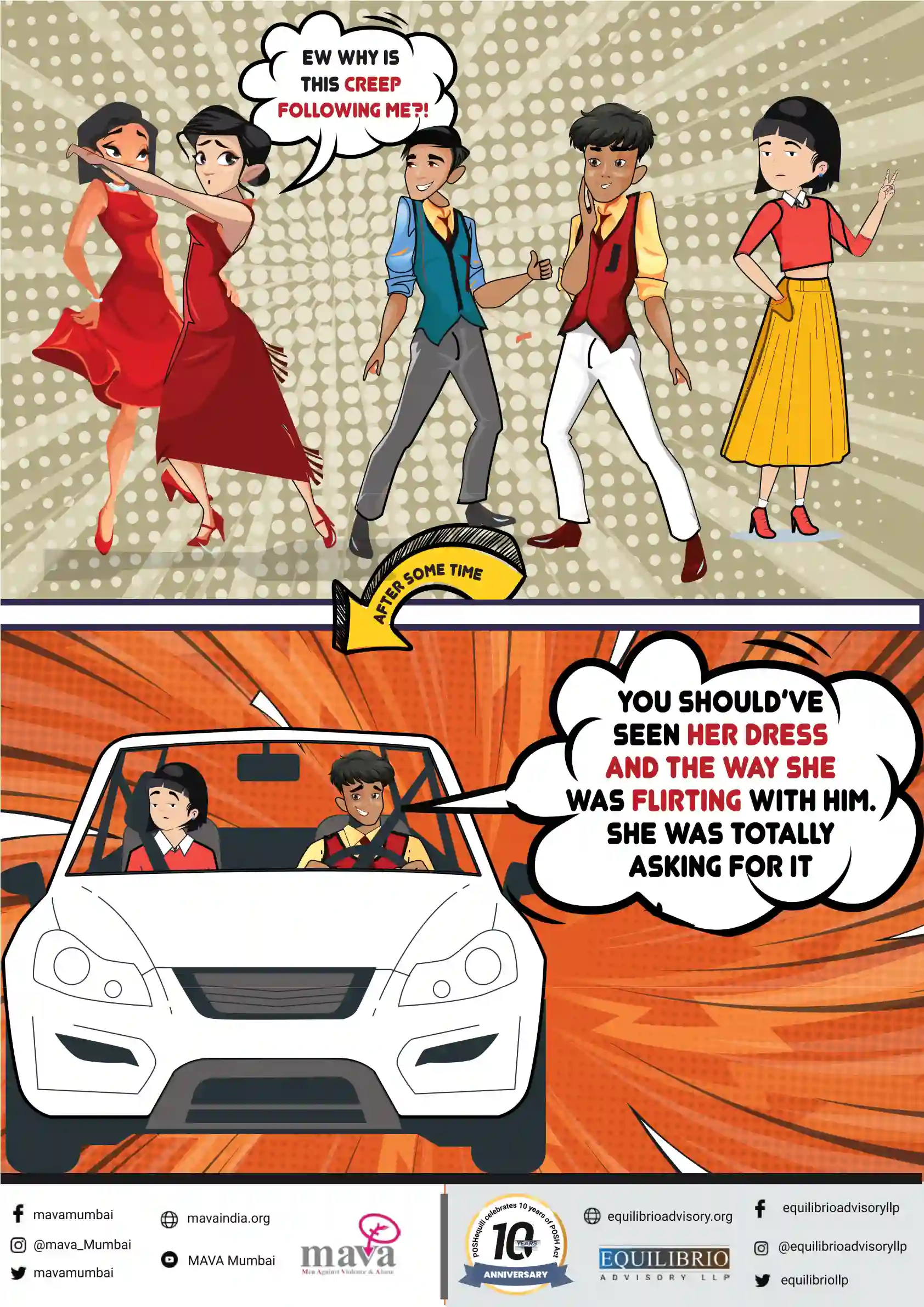 Equilibrio Advisory LLP, in collaboration with Men Against Violence and Abuse (MAVA), are proud to present a series of posters on the male gaze and men's mental wellbeing. We thank MAVA for being lovely collaborators. We thank MAVA for being lovely collaborators.

These posters are our attempt to highlight how boys and men are conditioned throughout their lives by various stakeholders in their life.